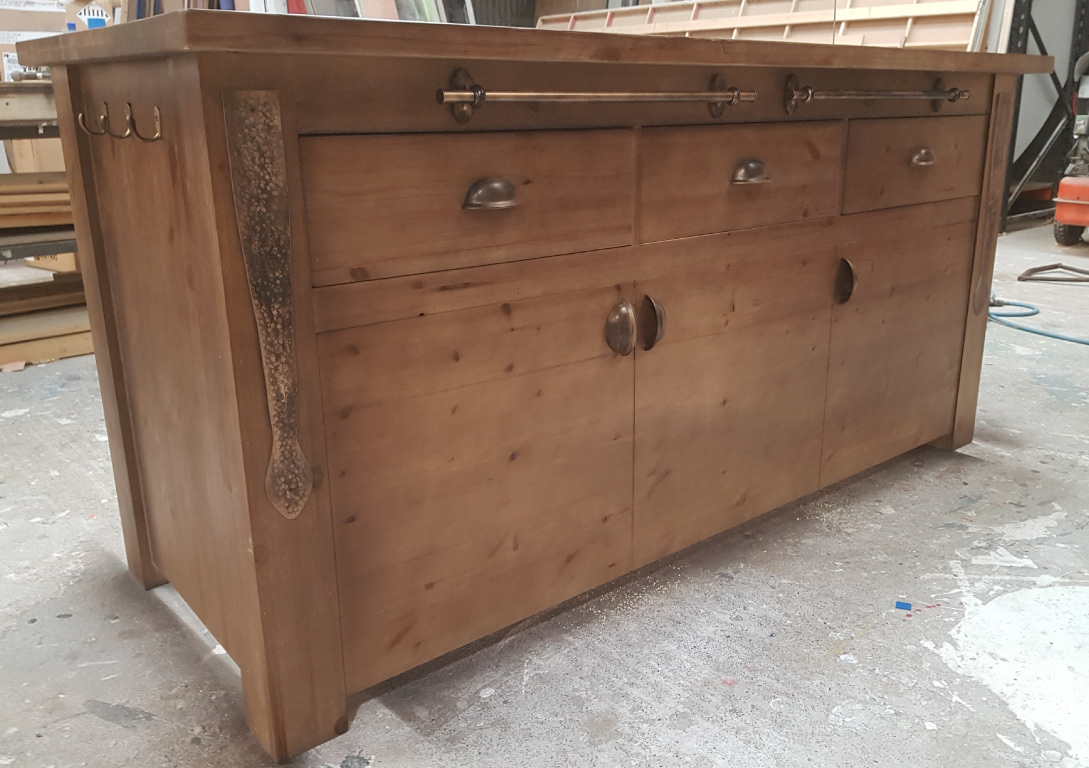 Introducing our portable, flat-pack cooking demo counter—a bespoke solution designed and built for our valued client in the West of Ireland. This versatile counter has been specifically crafted to meet the unique needs of culinary demonstrations, whether they take place in shops, festivals, or other venues.
One of the key considerations for this project was portability. We understood the importance of easy transportation and setup, which is why we designed the counter to be flat-packed. This allows for effortless assembly and disassembly, making it a breeze to move between different locations. No more struggling with bulky, hard-to-handle equipment—our flat-pack design ensures convenience and efficiency.
Simplicity in assembly was a top priority, and to achieve this, we incorporated Keku clip fittings. These innovative fittings provide secure connections while offering quick and straightforward assembly. With our user-friendly design, you can spend less time setting up and more time focusing on showcasing your culinary skills.
To enhance the overall aesthetic and create a rustic ambience, we carefully aged the counter. The ageing process gives the counter a charming, weathered appearance, perfectly complementing the traditional style of cooking it is intended for. This rustic look and feel add a touch of authenticity and character to your culinary demonstrations, creating a memorable experience for your audience.
The counter offers ample space for food preparation, cooking appliances, and display areas, ensuring that you have everything you need at your fingertips. It is designed with functionality and practicality in mind, allowing you to effortlessly showcase your cooking techniques while engaging with your audience.
Our team of skilled craftsmen has meticulously crafted this portable cooking demo counter to meet the highest standards of quality and durability. We understand that it will be used in various settings and subjected to different conditions, which is why we have prioritized sturdiness and longevity in its construction. You can rely on our counter to withstand the demands of your culinary demonstrations, providing you with a reliable platform to showcase your talent.
If you're looking for a portable, flat-pack cooking demo counter that combines convenience, simplicity, and rustic charm, look no further. Our custom-built solution is tailored to meet your specific needs, ensuring a seamless and engaging culinary experience for both you and your audience. Contact us today to discuss how our counter can elevate your cooking demonstrations and make a lasting impression.
Pop-up cooking demo bench - Designed for Vinehall Displays